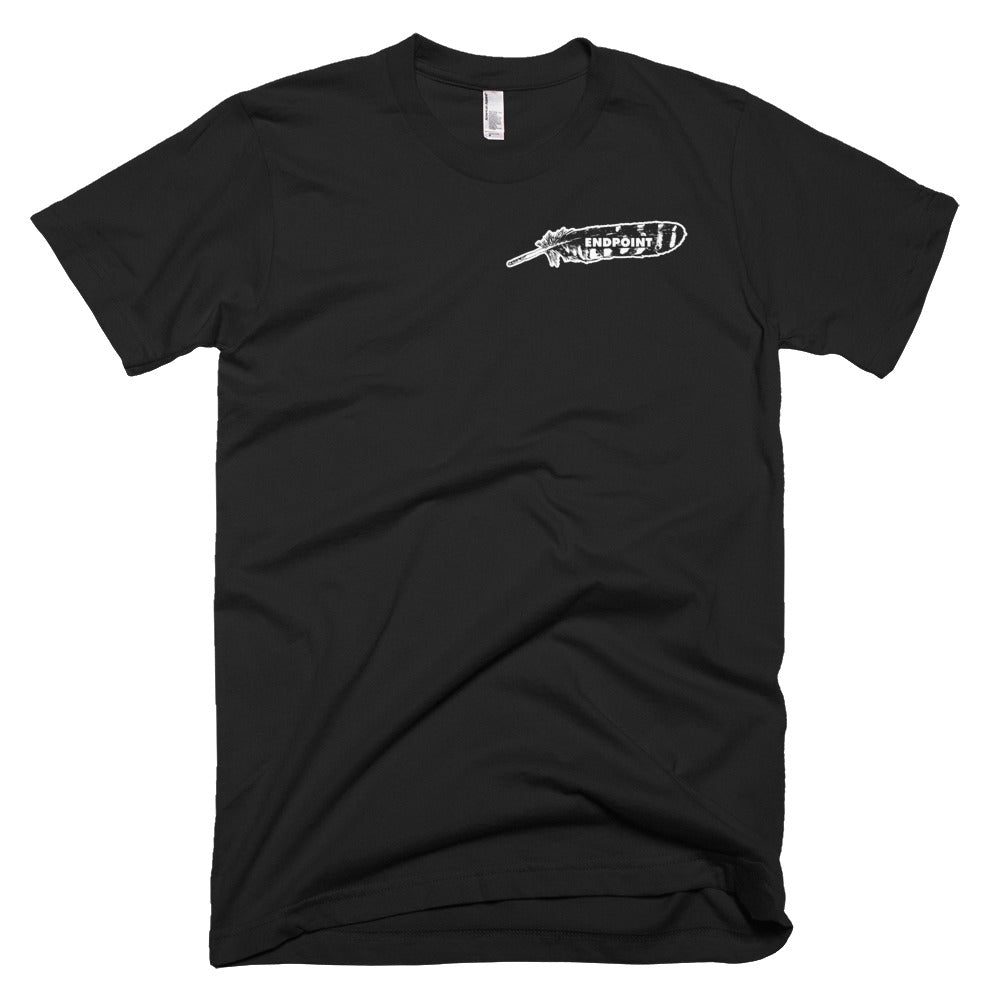 Curse of the Owl
Owl and feather design on 100% cotton t-shirt. Made in the USA. 
• 100% fine jersey cotton
• Double stitched
• Made in the USA
After confronting an owl during a snowstorm years ago we began to experience mechanical after mechanical on some local trails. 
A different owl watches over this section of local trails and we are certain that our confrontations with the owls have cursed us. Do not look the owls in the in the eyes. We made this shirt to pay our respects and hopefully reverse the curse.